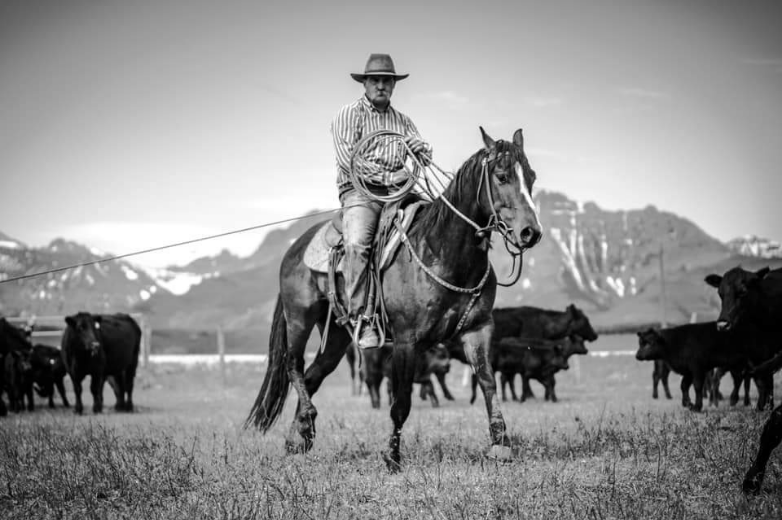 Trainer Challenge participant Dustin Sippola grew up on the family ranch west of Nanton AB. He started riding with Sid Cook when he was 7 and started his first horse with him at age 10. Dustin feels very fortunate to have met Sid, who provided him with a solid foundation with horses, not to mention other aspects of life.
After high school, Dustin headed west to work on the Gang Ranch (where he would meet his wife) and worked his way up to being Cowboss. Since then, he has worked on ranches from BC to Saskatchewan, while maintaining his own colt riding business.
Dustin loves watching and feeling the changes that take place within a horse as he works with it – fascinated with seeing just how little or how much it takes to make that change happen. He's thankful for all the good horsemen and stockmen that he has worked for and had the opportunity to be around as it's shaped the horseman he is today.
Currently, Dustin, alongside his wife Carmen and children Grace and Hunter, are living and working on their own place southwest of Cardston, Alberta where they operate a colt riding business, run a few cows and raise and train their own horses.