"World Renowned Horseman and Clinician" – Jonathan Field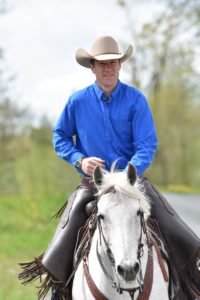 Jonathan Field is an acclaimed horseman, much sought after as a trainer and clinician for his amazing results with both horses and their owners. Having developed his own unique method of horsemanship, Jonathan's Natural Foundation Home Study Program reaches out, giving all horse owners access to skills and knowledge they can apply at home.
Jonathan has been featured on national TV, in major equine publications, has authored a book titled 'The Art of Liberty' and was the recipient of the Jack Brainard Horsemanship award for overall horsemanship during the International colt starting competition "Road to the Horse". Through live performances, Jonathan has inspired thousands of horse enthusiasts to pursue their own higher horsemanship after witnessing his beautiful, multiple-horse liberty demonstrations.
---
Scott Todd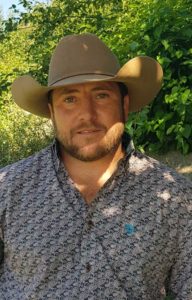 Scott Todd was born and raised in Saskatchewan. In his early 20's he followed a career in the oilfield to northern BC where he
became passionate about mountain climbing. His thirst for the high country took him to peaks all over B.C., NWT and New Zealand.
This ongoing pursuit for adventure and wild untouched places led him to horses. As you could imagine there were some epic wrecks!
Jumping in with both feet was not easy and it didn't take him long to figure out that he needed some guidance. This led him to Doug
Mills and his Training Thru Trust program. He started out auditing Doug's clinics and the journey just snowballed from there. Now,
10 years later, horses are his life. He quit his job in the oilfield and pursued his passion as a hunting guide for a horse outfit in the
North West Territories. Since then he guided for 4 seasons in BC and NWT.
He went to school and got a certificate for Log Home Building and Timber Framing at the Island School of Building Arts, apprenticed as a farrier in Seattle, Washington, worked on ranches from the San Raffael Desert in Utah, to the Tomahawk Cattle Ranch in Tomahawk, AB, and rode pasture for Alberta's
Pembina Provincial Grazing Reserve. Through all these side adventures, Scott worked tirelessly honing his skills as a horseman.
Scott has completed course 1,2,and 3 of the Training Thru Trust program and spent a winter training alongside Doug's son Kade
Mills. He met his wife, who is from Switzerland, at Doug's place. They have a beautiful daughter who was born in June, 2017. Scott
and his wife Alena now train horses full time in Entwistle, AB.
---
Jason Irwin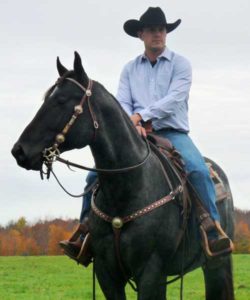 Jason Irwin started his first colt when he was twelve and has been at it ever since.
He is a self taught trainer who has put the foundation training on hundreds of young horses.
Although originally from Prince Edward Island, Jason has been the trainer at the family business Northstar Livestock, which is based out of Port Elgin, Ontario, for the last twenty years. Northstar Livestock raises quarter horses – specializing in big fancy blue roans that sell throughout North America.
Jason, along with his wife Bronwyn, teach twenty-plus horsemanship and liberty training clinics a year.
Although his specialty is starting colts under saddle Jason also works with problem horses, adds finishing training to older horses, competes in colt starting competitions, and trains liberty horses.
Horses started and trained by Jason have gone on to excel in everything from barrel racing to ranch work to fox hunting to performing in drill teams and just about everything in between. His aim is to put a solid foundation on a horse so that it can go on to excel in any discipline.
---
Amos Abrahamson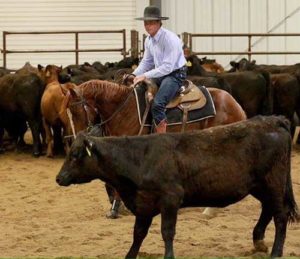 Amos Abrahamson lives near Maple Creek, Sk where he operates Diamond J Performance Horses. Amos grew up on a ranch south of Saskatoon, Sk.
As a young boy, his grandfather bought him a horse which began his passion for horses. Amos started his first colt when he was 15 years old.
After graduating high school, Amos took a job riding at the Bitter Lake Community Pasture near Maple Creek, SK. Here he learned the skills of training top notch ranch and cow horses. Through the years, Amos has had the privilege of riding with and gaining skills from many seasoned cowboys. He has also had the opportunity to apprentice under Clint Christianson and work for Walter Quarter Horses.
Amos shows in both reined cowhorse and cutting horse competitions. His horses have consistently topped the market making them in high demand. Most recently his three year old was the highest selling prospect at the 2016 Medicine Hat horse sale. And his two year olds claiming both high selling and reserve high selling two year old at the 2016 Ranch Country Horse Sale in Maple Creek.
Amos believes in starting horses young and slowly building a foundation on which each horse can reach their true potential. The combination of his years cowboying and his experience in the show pen give Amos a unique perspective on training and showing horses successfully.
Amos is excited to be part of the Equine Expo and looks forward to presenting his training methods to the audience. You can visit his Facebook page 'Diamond J Performance Horses' or Phone (306)661-8191 for more information.
WCVM
During the 2019 Saskatchewan Equine Expo, horse owners will have the chance to hone their horse health knowledge with the help of students, staff and faculty from the Western College of Veterinary Medicine (WCVM). The college's veterinary team will offer practical demonstrations in the wash rack at the Ag Centre, informative talks on a wide range of equine topics and other horse health-related activities for the general public in the information Theatre in Hall B. See below for times and details.
2019 WCVM Information Theatre Schedule 2019 WCVM Demonstration Schedule