The Canadian Warmblood Association

The Saskatchewan chapter of the Canadian Warmblood Association will present an official Warmblood Breeding Inspection at the Prairieland Ag Center prior to the Expo on Thursday, October 26, 2023.
About the Warmblood Breeding Inspection
The breeding inspection is designed to provide feedback on the horse to guide breeders, owners, and prospective owners in their breeding choices.
The horse is presented in hand, standing as well as at the walk and trot on a triangle that allows for the evaluation of the quality and correctness of their movement and conformation. Horses are evaluated based on the desired qualities for Warmblood breeding, but any horse may be presented for inspection.
To register, and for more information on the inspection process, visit the Canadian Warmblood Association.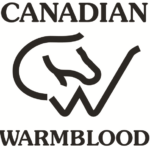 This inspection is open for public viewing and FREE of charge as it is not an official aspect of the Saskatchewan Equine Expo. An informative demonstration of the inspection will follow on Saturday, October 28. This demonstration is included in Sask Equine Expo admission.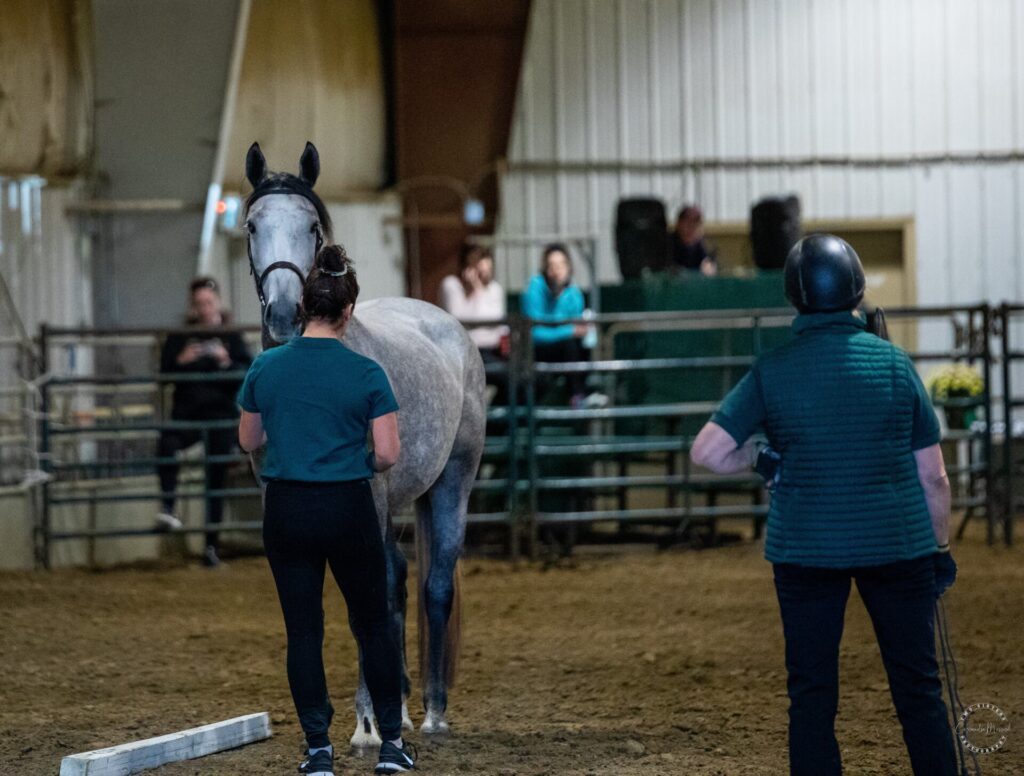 The Warmblood Breeding Inspection Demonstration
This demo will feature an explanation of the desired qualities and demonstration of how they are evaluated in the longstanding tradition of breeding inspection. This demonstration will take place in the Prairieland Ag Center arena as part of the Saskatchewan Equine Expo and will require general Sask Equine Expo admission to view.
Chute Jumping Competition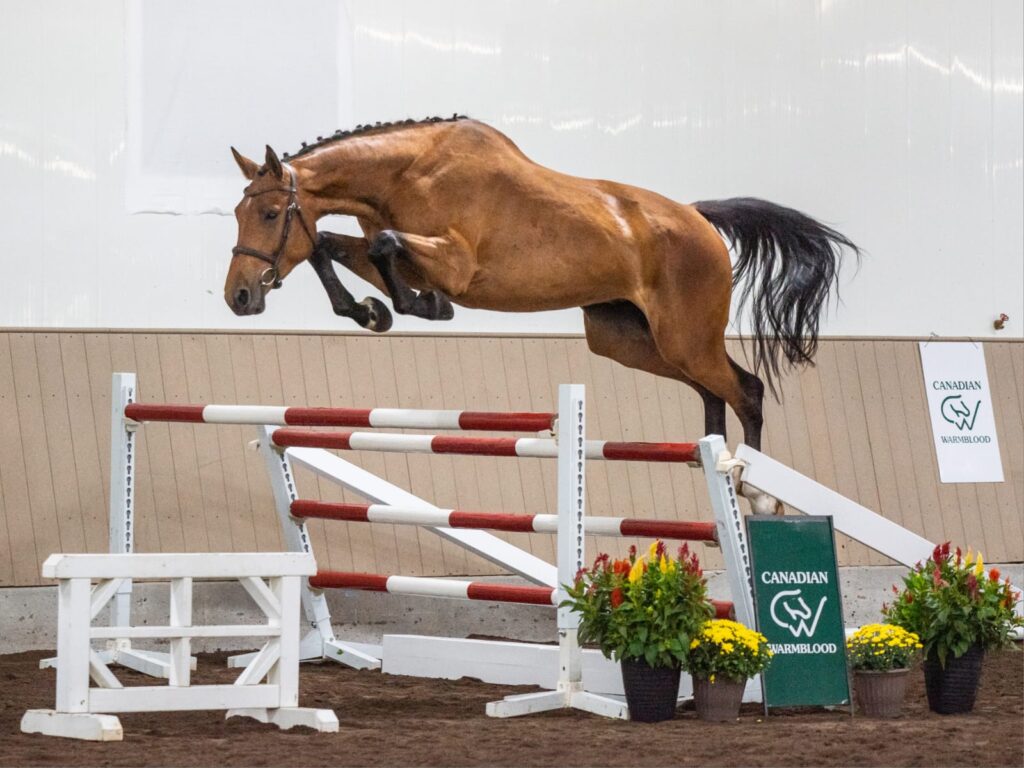 About the Chute Jumping Competition
The Saskatchewan Equine Expo will present a Chute Jumping Competition in the arena at the Prairieland Ag Center to highlight this component of the breeding inspection.

This is an open competition where horses will make their way loose through a line of jumps. The horses will be evaluated by a panel of judges on their jumping technique, scope, and general impression.
Apply to Enter the Chute Jumping Competition
This competition is outside of the official inspection and is open to all horse breeds.
LOCATION: Prairieland Park Ag Center, 503 Ruth Street West, Saskatoon, SK.
Applications are now available! Click the Apply Now button to apply. Please make sure to completely fill out the attached PDF and return to Justine via the email at the bottom of the form.
APPLICATION DEADLINE: Sunday, October 15, 2023
To view the full Arena Show Schedule, click the button below!