Ranch Rodeo at the Saskatchewan Equine Expo
Presenting a 'mini' Ranch Rodeo
A Ranch Rodeo is designed to replicate the functions ranchers have to perform out on the open range. Ranchers have to herd the cattle, 'cut out' the ones which need attending to, rope them, and secure them so they can be doctored.


This Ranch Rodeo is FREE to watch for all Saskatchewan Equine Expo ticket holders.
Click HERE for ticket information.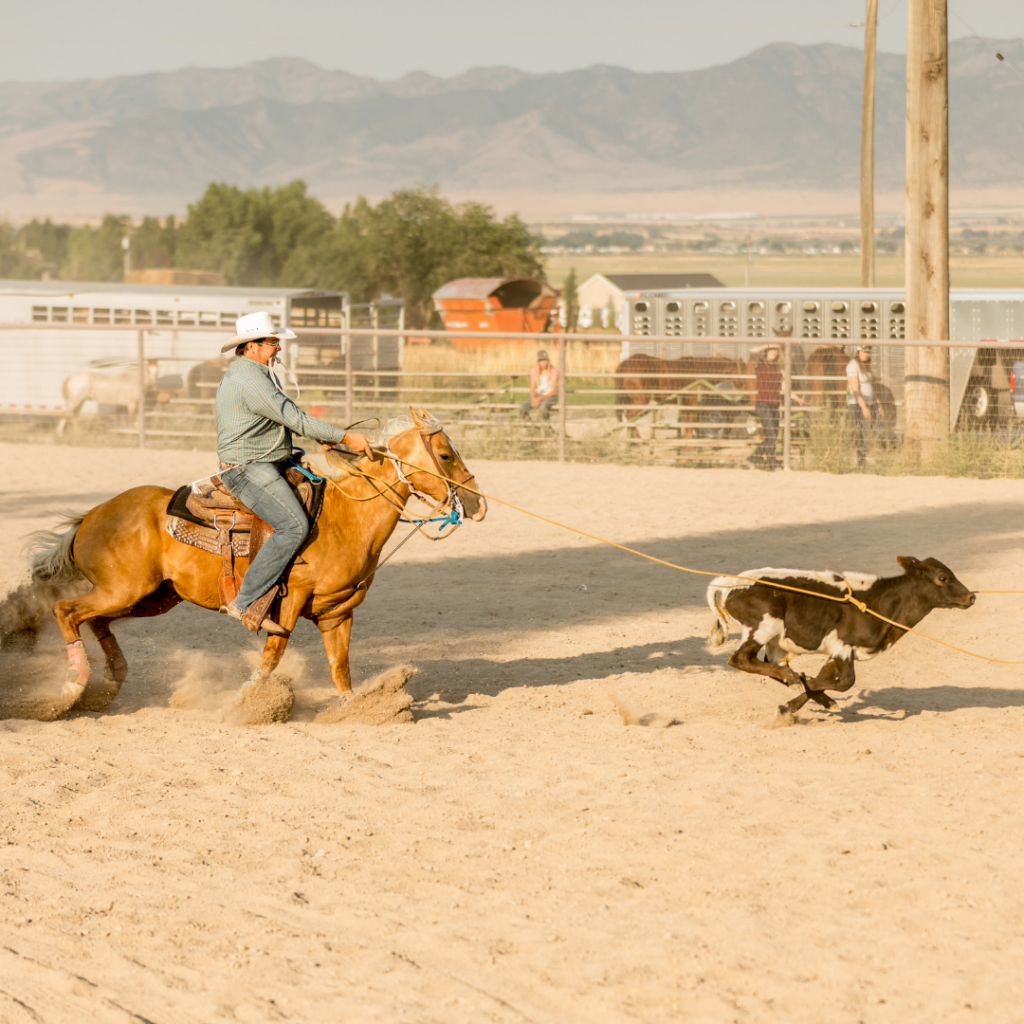 The Modern Day Rancher
This mini Ranch Rodeo will highlight the day-to-day functions of real-life farm work for the modern day rancher. The competitors will participate in two events; Team Sorting and a Scramble. The Ranch Rodeo Scramble consists of each team competing against the clock to complete four goals. These four goals consist of herding cattle to accomplish;
Getting one in a trailer with the door shut.
Getting one in a pen with the door latched
Getting one roped with three legs tied
Getting one ropes and on its side for "doctoring"
Action-Packed Entertainment
The mini Ranch Rodeo will have spectators on the edge of their seats! With all team members chasing cattle around the arena at the same time, there is always something going on. The events can be done in any order and simultaneously. Once the last event is done, all team members, their horses, ropes, and hats, must be back across the finish line before the tied animal can stand up for the time to stop.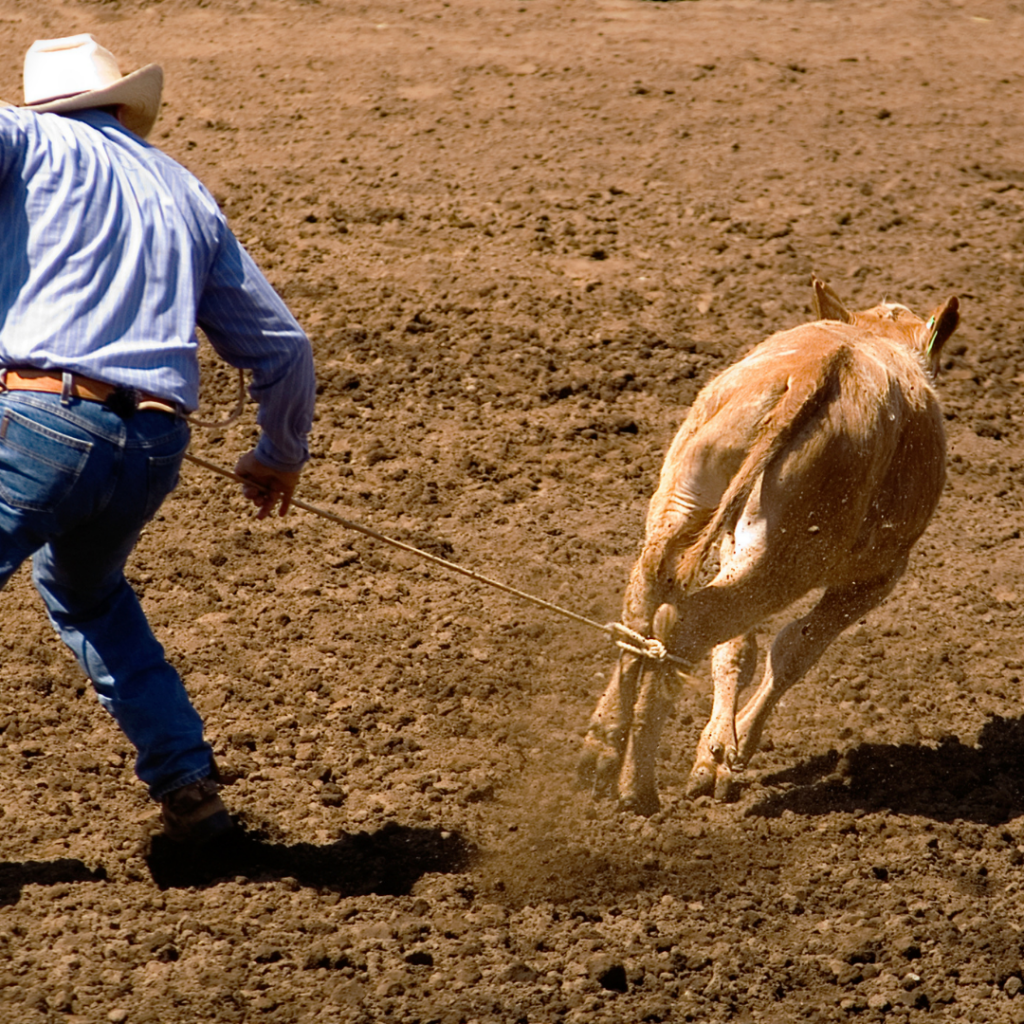 To view the full Arena Show Schedule, click the button below!