Mounted Stock Dog Jackpot
About the Stock Dog Competition
The Saskatchewan Equine Expo will team up with Ranch Dog Inc. to present a Mounted Stock Dog Jackpot on Friday, October 27 at the Prairieland Ag Center arena. This mini competition will have handlers on horseback direction their herding dog as they work a herd of cattle. This competition is free to view with Saskatchewan Equine Expo admission.
Ranch Dog Inc.
Ranch Dog Inc. was launched in 2016 with a vision to provide superior, top quality resources to the rapidly growing stock dog world. They've facilitated a number of stock dog competitions with the goal to showcase and promote registered stock dog bloodlines by encouraging proper raising and training. Ranch Dog Inc. operates from their headquarters at Rafter V Ranch in central Saskatchewan.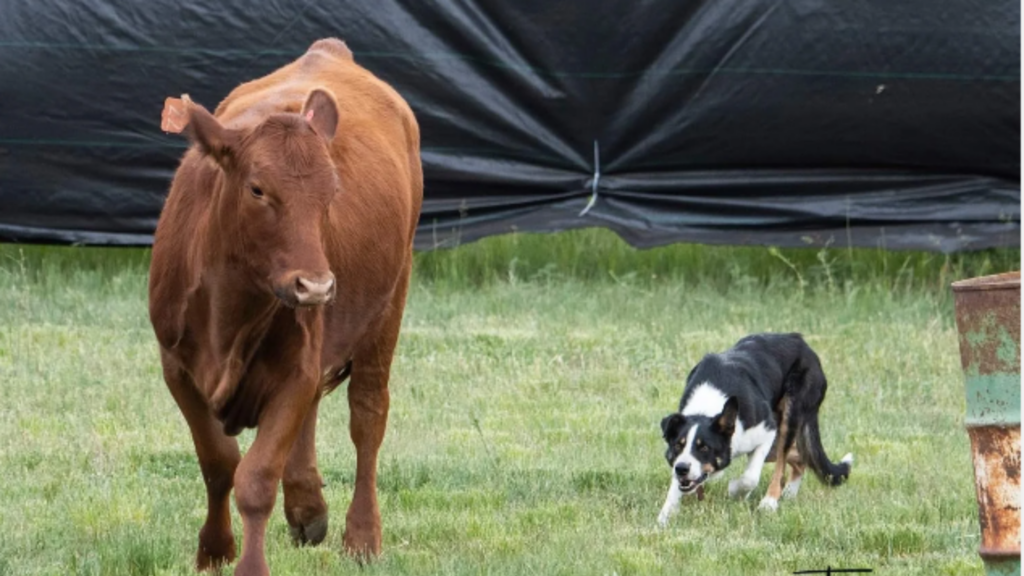 To view the full Arena Show Schedule, click the button below!
The 2023 Mounted Stock Dog Jackpot RESULTS:
3rd: Alicia Adamson & Grace
Sponsored by: Ranch Dog Inc & Diamond J Horsemanship! Thank you to everyone involved!